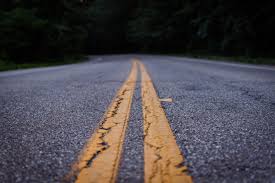 Virtual Road Maintenance Workshop

Pike County Conservation District holds an annual Road Maintenance Workshop to educate residents and road maintenance workers on the connection between road maintenance and conservation. This year, due to precautions surrounding the pandemic, we have turned our workshop into a virtual event. The virtual workshop went out to those who registered on Wednesday October 28th, and is available to the public here on the PCCD website.
The virtual workshop includes many of the same features as the in person event. There is a recorded webinar from Wade Brown, from the Penn State Dirt, Gravel, and Low Volume Road Center. Brown describes the work of the center in PA, and all the information that can help with projects and information about the projects throughout the state. There is a dynamic video showing some past examples of road maintenance projects the PCCD Dirt, Gravel and Low Volume Road (DGLVR) Program, with before and after photos and specifications about the projects.
Chris Ingulli, leader of the PCCD DGLVR program, was interviewed on this topic for The Conservation Cast. In the podcast, Ingulli gives a history of the program and how our dirt and gravel roads can have an impact on our local water quality. Finally, the virtual workshop includes resource links from Penn State, Penn DOT, and PA One Call.
To access the virtual workshop, click here.