Pike County Conservation District (PCCD) is committed to the long-term protection and sustainable use of Pike County's natural resources. We accomplish this through partnership, education, technical assistance, planning, enforcement, and leadership.
What is a Conservation District?
Pike County Conservation District was established in 1956 by the Pike County Board of Commissioners and has worked actively since then to carry out programs focused on conservation of soil, water and natural resources. The District is governed by a Board of Directors who meet monthly to help plan programs, guide staff and coordinate efforts which provide conservation assistance and education in Pike County. District staff provide technical assistance for residents on natural resource and watershed conservation, groundwater protections, grant writing, and program administration.
Our Vision for the Future
Pike County Conservation District will be a recognized and respected leader in fostering a conservation ethic among government officials, non-governmental groups, the development community, community associations, landowners and the general public resulting in conservation of the integrity of the natural systems that enrich Pike County's environment.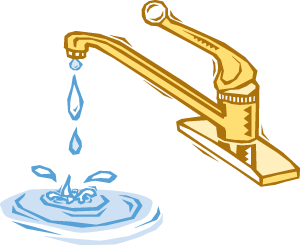 FACT
A clean and adequate supply of water is essential to maintaining good health.
WHAT YOU CAN DO
Water conservation…Every Drop Counts! Install low flow plumbing fixtures and repair leaks. Take short showers instead of baths. Turn the faucet off while brushing your teeth.