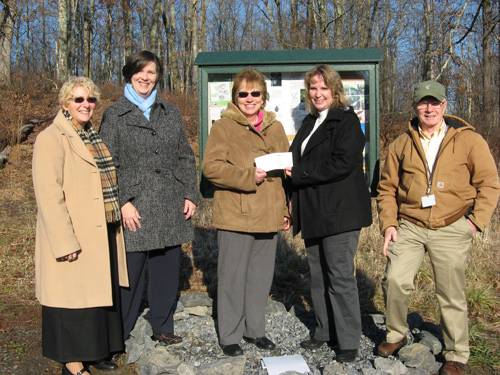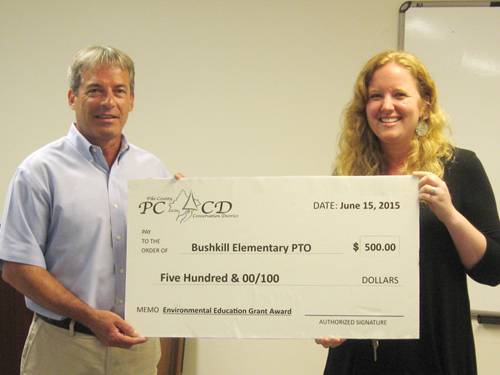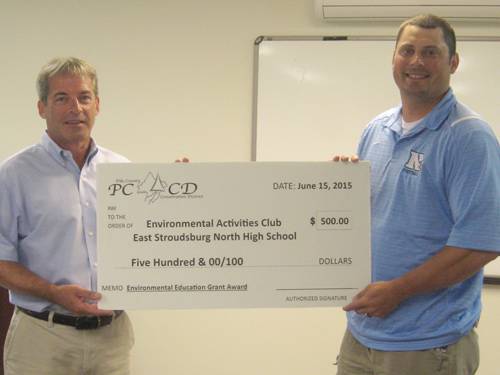 East Stroudsburg High School award
The Pike County Conservation District Board of Directors has established a $500 Environmental Education Project grant for Pike County teacher/classrooms or youth organizations to fund projects that complement the mission of the District:
Pike County Conservation District is committed to natural resources conservation through leadership, education, technical assistance, planning and enforcement to ensure the long term protection and sustainable use of Pike County's natural resources and implementation of environmentally sound development and land use practices.
Since 2005, this program has reached over 3,000 students and awarded over $8,000 to all three School Districts in Pike County for a variety of projects. These projects have included the purchase of equipment to support sampling for the Rusty Crayfish invasive species, The Overuse of Plastic Bags, three habitat rehabilitation projects, a nature trail sign installation, a Trout in the Classroom Project, the Seven Wonders of Pike County Project, and Lehman Intermediate Outdoor Learning Station.
Projects can include but are not limited to: the use of audio, visual or other media to address a local environmental issues or concerns, habitat rehabilitation, native plant garden and land use planning demonstration models. The District encourages stewardship efforts to protect and preserve Pike County's natural resources.
The 2022 grant application deadline will be May 13, 2022, for project start-up in fall 2022.