Pike County Conservation District has a podcast for Pike County Residents that want to learn more about our environment.
In our first few episodes, we will discuss the ways that local homes have an impact on the watershed they are in. Topics include private wells and groundwater, best management practices for stormwater, and maintaining an on-lot septic system.
Financial and other support for the Conservation Cast has been provided by the Department of Environmental Protection's 2019 Environmental Education Grants Program. We hope you tune in to learn about the water, and the world around you right here in NEPA.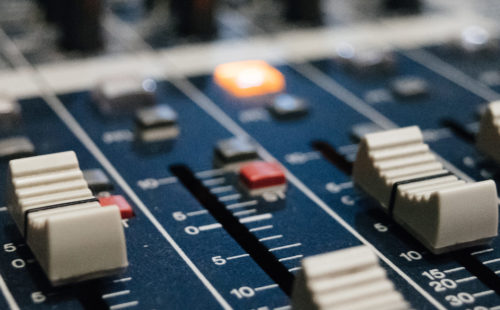 Episode 0 – Conservation Cast Trailer
Want to know more about the environmental issues facing NEPA? Listen in for a quick preview of the Conservation Cast, a podcast made specifically for the residents of Pike County, PA.
Episode 1 – Watersheds
All land is divided into watersheds, and we all live in one, but can you name your watershed address?Knowing about watersheds will inform the rest of our episodes and an important way to view the environment. Listen to this episode to learn about the watersheds in Pike County from our Watershed Specialist, Rachel Posavetz.
Episode 2 – Water quality for Homeowners
Now that we have learned about watersheds, listen to this episode to learn about ways that your can improve your home and help preserve water quality. Our resource conservationist, Marianna Quartararo, teaches us about rain gardens, rain barrels, and bioswales.
Episode 3 – Get to Know the Water in Your Watershed!
In this episode, our senior Resource Conservationist, Ellen Enslin, teaches us about the types of water in our watersheds. There are many types of water bodies and wetlands here in Pike County, and Ellen gives us a tour of these types. Then we discuss how we can lessen our impact on our water resources.
Episode 4 – Properly Maintaining Your On-Lot Septic System
Brian Oram from B.F.Environmental and the Keystone Clean Water Team joins us to teach us the Do's and Don'ts of on-lot septic systems. Proper maintenance of these systems is an important part of caring for our watershed! You can find resources referenced in this episode 
here.
Episode 5 – Invasive Species
Join host Devan George to learn about invasive species. What are invasive species, how do they spread, and how can we help to stop the movement of these dangerous invaders. 
Episode 6 – Earth Day Mini-sode
Join host Devan George for a special Earth Day Mini Episode! Learn the exciting history of this holiday, how it spread worldwide, and how you can celebrate while maintaining a safe social distance.
Episode 7 – Road Maintenance for Conservation
Chris Ingulli the head of the Pike County Conservation District's Dirt, Gravel, and Low Volume Road Program joins host, Devan George to talk about roads! They discuss what road maintenance has to do with conservation, and how you can use road maintenance to benefit the environment. This episode was orginally released as part of the 2020 Road Maintenance workshop, a program designed to educate local road maintenance workers on conservation issues. You can access the workshop on the Pike County Conservation District website www.pikeconservation.org