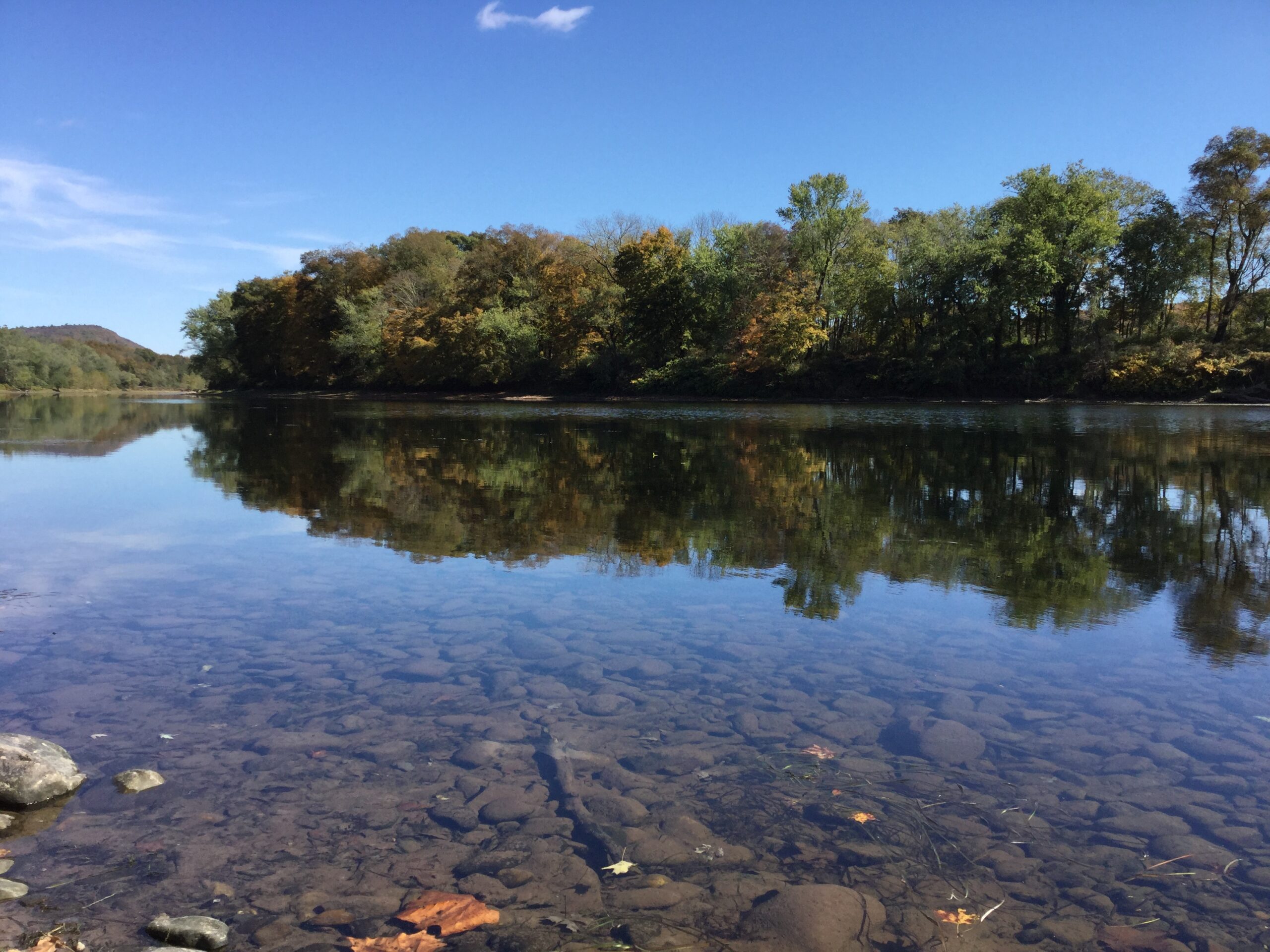 What is Source Water?
Source water refers to sources of water (such as rivers, streams, lakes, reservoirs, springs, and groundwater) that provide water to public drinking water supplies and private wells.  
What is Groundwater?
Groundwater is the water found underground in the cracks and spaces in soil, sand and rock. Rain, melting snow or surface water becomes groundwater by seeping into the ground and filling these spaces. It is stored in and moves slowly through geologic formations of soil, sand, and rocks called aquifers. In Pike County, our aquifers mainly consist of gravel or shale. Groundwater is a source of recharge for our streams, lakes, rivers, and wetlands. For more information about the water cycle and groundwater's role in it, watch this water cycle video.
Why Protect Source Water?
Protecting source water can reduce health risks by preventing exposures to contaminated water. Drinking water utilities that meet the definition of a public water system are responsible for meeting the requirements of federal and state drinking water programs under the Safe Drinking Water Act (SDWA). Protecting source water from contamination helps reduce treatment costs and may avoid or defer the need for complex treatment. There are many additional benefits associated with source water protection, such as protecting water quality for wildlife and recreational use and protecting the availability and quantity of water supplies. 
How do our Wells and Springs become Polluted?
Many people think our drinking water is protected from pollution, especially since we rely on groundwater. However, wells become polluted when substances that are harmful to human health get into our groundwater. Water from these wells can be dangerous to drink if the level of pollution rises above health standards. 
What Are Some Examples of Source Water Protection?
Source water protection includes a wide variety of actions and activities aimed at safeguarding, maintaining, or improving the quality and/or quantity of sources of drinking water and their contributing areas.  These activities may depend on the type of source being protected (e.g., groundwater, reservoir, or river). 
Some examples of source water protection are: 
Riparian zone restoration to reduce runoff pollution;

 

Stream bank stabilization to reduce sedimentation;

 

Land protection/easements;

Best management practices for agricultural and forestry activities or stormwater control;

Local ordinances to limit certain activities in source water or wellhead protection areas;

 

Educating local industry, businesses, and citizens on pollution prevention and source water protection.

D

eveloping emergency response plans
What can we do to help?
Inspect and pump your septic system frequently. A typical septic system should be pumped every 3-5 years.

 

Recycle used motor oil.

 

Dispose of hazardous waste properly. Don't dump chemicals down drains or on the ground.

 

Limit the amount of fertilizers and pesticides used in your yard. Growing native plants requires less watering and no chemicals.

 

Minimize the use of chemicals around your house. Buy only what you need and always use according to directions.

 

Pick up after your pet when out for walks.

 

Conserve water at home and at work.

 

Test underground fuel oil tanks for leaks. If possible, place them above ground.

 

Find ways to recycle and properly dispose of hazardous waste. Visit 

Earth911.com for additional resources.
For more ways to protect water quality at home, click here.
Click the links below for more information on Source Water Protection
---