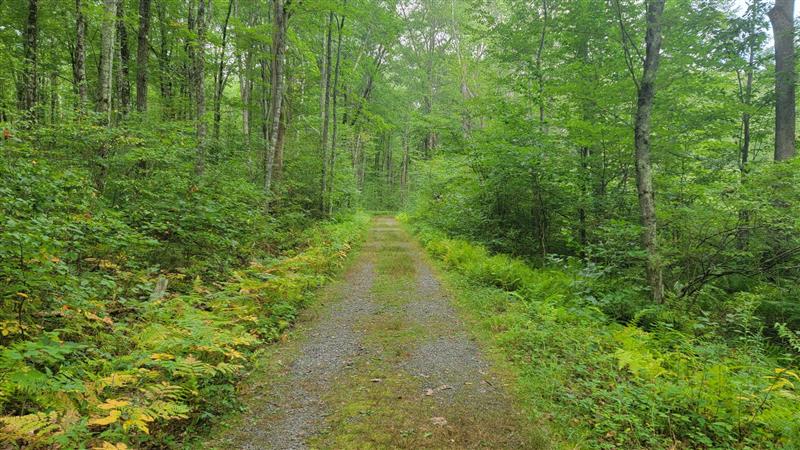 September is National Trails Month, and a wonderful time to hike Pike County's many beautiful trails. You can find information on the trails and their accesses on the Pike Outdoors app, available here (link to Pike Outdoors). As you prepare with friends and family to head out into the woods, some basic preparation, and tips to keep in mind to keep you safe while enjoying the great outdoors. 
Before you hike, make sure that you have packed all of the safety essentials for your outing. Make sure that you have enough water for yourself and your hiking party for proper hydration. In your pack, it is always best to pack a first aid kit for any scrapes that might happen, and make sure you know what is in the first aid kit and how to use it, so you are ready when accidents may happen. To protect yourself from the sun and biting insects, make sure that you have sunscreen and bug spray. All hiking backpacks should have a whistle as well, if you need to get someone's attention or call for help from a long distance. A whistle can be the easiest way to alert someone of your location. Before venturing out on the trails, also be sure you know where you are going, and have told someone you trust where you are going and when you will be back.  
When you are on the hike, there are several things to keep in mind, for outdoor safety. When you head out, take a buddy when you can. Not only will it be fun, but if anything comes up, you will have someone with you to go for help. As you are hiking, stay on the marked trails, these will be the safest way to travel through the woods, and help you avoid getting lost or running into hazards. Keep an eye out for signs of animals, such as shaking greenery, footprints, or scat. Also, watch out for poison ivy and poison oak, and try not to touch them. If you keep these tips in mind, you and your hiking party will have a ton of fun in the forest!