Pocono Source Water Protection Collaborative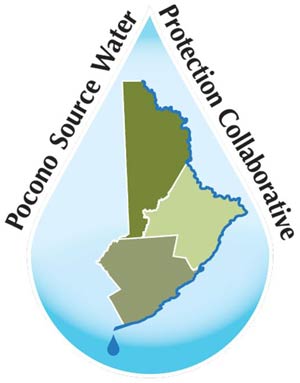 Formed in 2013 under a Water Resources Education Network from the League of Women Voters, the Pocono Source Water Protection Collaborative (PSWPC) was formed to maintain the excellent drinking water quality of Northeast Pennsylvania.
The Pike County Conservation District works with the Collaborative, an association of private and community associations, agency representatives, water operators, and community drinking water system owners, on plans to help keep our drinking water free from pollutants and ensure a healthy water source for our entire region.
One focus of the group is supporting community water systems in their drinking water protection efforts, such as developing a source water protection plan. Source water protection plans involve discovering the water supply's drinking water sources and potential sources of contamination and developing emergency plans in the event of a spill or accident that may threaten those sources.
PSWPC hopes to extend the participation of community water suppliers by highlighting the benefits and opportunities of working together.
Other group goals include: 
Sharing ideas and lessons learned within the collaboration
Establishing a streamlined approach for spill notification to system operators
Source Water protection education
Promote Source Water Protection Plan development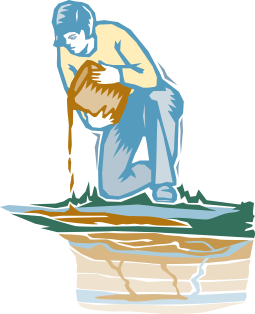 FACT
Watersheds are natural systems linking land, people and water.
WHAT YOU CAN DO
Don't pour household hazardous wastes (paint, moth balls, drain cleaners, etc.) down the drain or on the ground. Choose natural less toxic options.