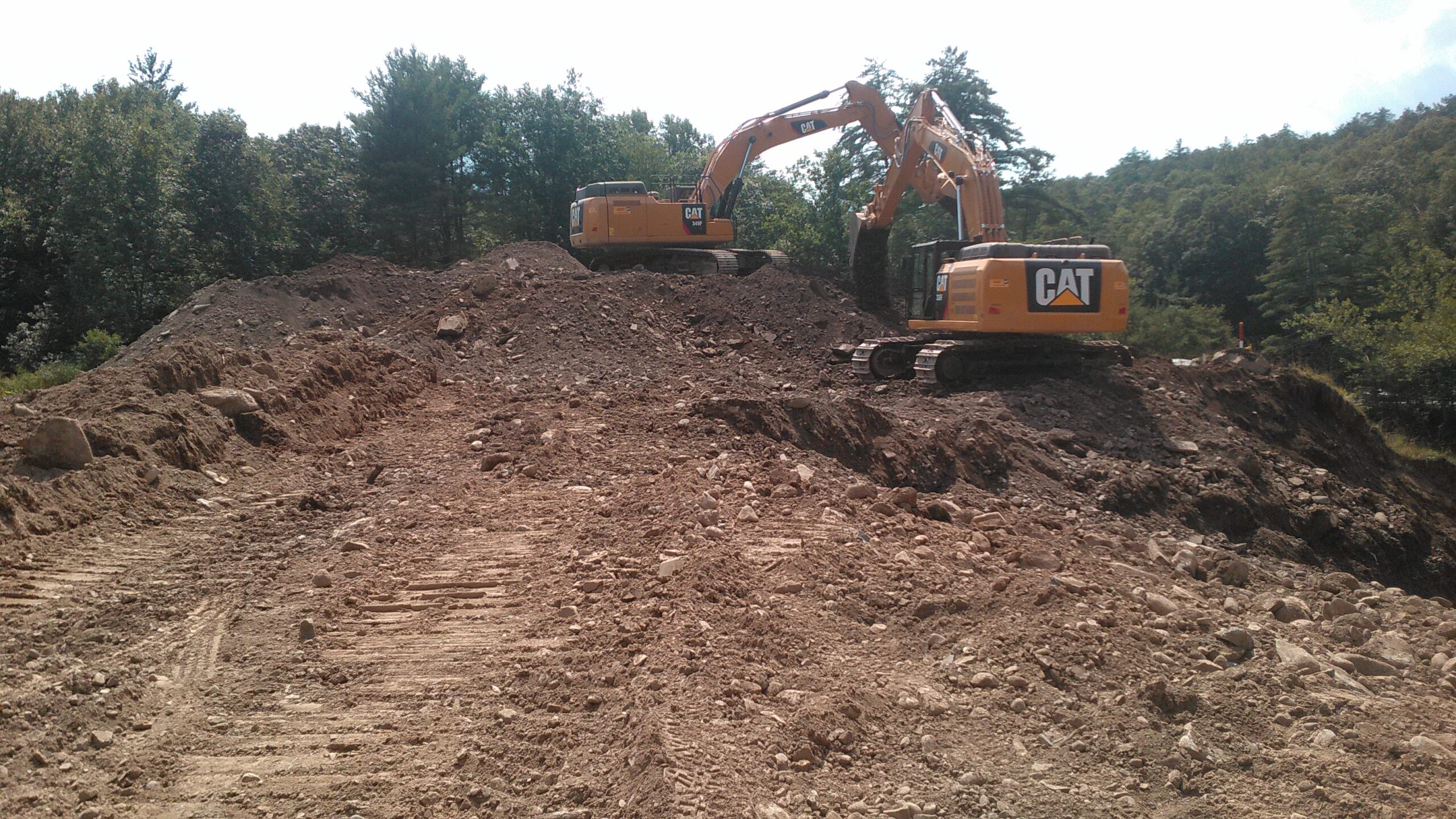 NPDES stands for National Pollutant Discharge Elimination System. NPDES is a federal program from the Environmental Protection Agency (EPA) that regulates discharges of pollutants through a point source into a water of the United States. The word "pollutant" includes many things per the federal Clean Water Act, including solid waste, agricultural waste, biological materials, soil, and much more. In Pennsylvania, administration of the NPDES program is handled at the state level by the Department of Environmental Protection.
The Department of Environmental Protection delegates some duties of the NPDES program to Conservation Districts. At the Pike County Conservation District, NPDES permit applications for stormwater discharges associated with construction activities are reviewed. An individual NPDES for stormwater discharges associated with construction activities includes an erosion and sediment control plan (E&S plan) that is reviewed by the District, and a post construction stormwater management plan that is reviewed by the Department of Environmental Protection. District technical staff also inspect sites with NPDES permits for compliance with the approved E&S and PCSM plans.
If an acre or more of earth disturbance is proposed or the project is part of a larger common plan of development, an NPDES permit may be required. An earth disturbance activity is defined as "a construction or other human activity which disturbs the surface of the land, including land clearing and grubbing, grading, excavations, embankments, land development, agricultural plowing or tilling, operation of animal heavy use areas, timber harvesting activities, road maintenance activities, oil and gas activities, well drilling, mineral extraction, and the moving, depositing, stockpiling, or storing of soil, rock or earth materials". If you think you may need an NPDES permit for a proposed earth disturbance activity, contact the District to speak with one of our resource conservationists. District technical staff are available to provide information on permitting requirements and schedule pre application meetings to coordinate permit submissions with all responsible parties. Additional information and resources regarding the NPDES process can be found on the District website at : Erosion Control with more than 1 acre of disturbance – Pike County Conservation District (pikeconservation.org).