The Wallenpaupack Area High School team called We Rock The World are the overall winners of the 2022 Pike Envirothon. Second place went to The Walleye Warriors of Delaware Valley High School. This year's Envirothon involved in school testing stations, with in person use of wildlife skins and skulls.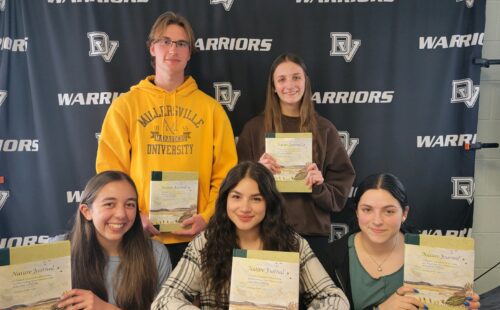 The 1st place team, We Rock The World, from Wallenpaupack Area High School will be representing Pike County at the State Envirothon Competition. The state competition will also be held part virtually this year, over several days in May.
Envirothon is a one-day educational competition designed to test the knowledge, skills, and problem-solving capabilities of high school students regarding our earth's natural resources. This year's Pike County event included teams from Wallenpaupack Area, and Delaware Valley High Schools. Each five-member team competed by applying their knowledge and problem-solving skills in subject areas that included: Aquatic Ecology, Forestry, Soils/Land Use, Wildlife, and a Current Issue which was "Waste to Resources."
The Pike/Wayne Envirothon and Pennsylvania Envirothon partner with the U.S.D.A. Natural Resources Conservation Service, Pennsylvania Fish and Boat Commission, Pennsylvania Game Commission, Pennsylvania Department of Conservation and Natural Resource Bureaus of Forestry and State Parks, the Pennsylvania Department of Environmental Protection, the Pennsylvania Department of Agriculture, and the Pennsylvania Department of Education to bring this competition to students each year. These committed partners provide educational reference materials for high school teams as well as technical expertise, and knowledge for the event.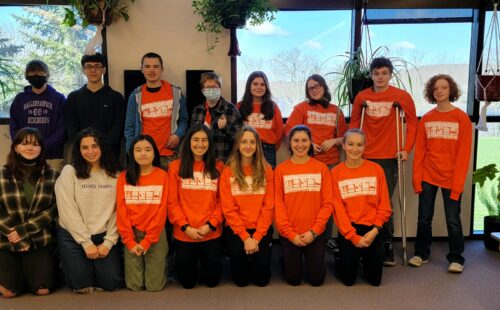 Each year both Pike and Wayne Conservation Districts seek financial contributions to support this highly successful youth conservation program. Donations support the purchase of Envirothon T-shirts, educational prizes and awards, lunch and snacks. This year's event was supported by the Pennsylvania Trapper's Association.
This project was financed in part by a grant awarded to Pennsylvania Envirothon from the Community Conservation Partnership Program, using Environmental Stewardship Funds, under the administration of the Pennsylvania Department of Conservation and Natural Resources, Bureau of Recreation and Conservation.
The Pike Envirothon is coordinated by the Pike and Wayne County Conservation Districts. For more information, contact the Pike County Conservation District office at 570-226-8220 or the Wayne Conservation District at 570-253-0930.