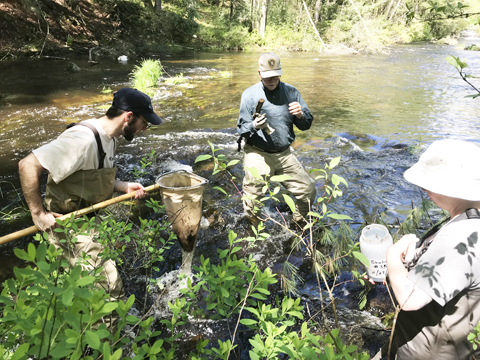 Surface Water Monitoring on Shohola Creek
The District's watershed conservation efforts include a county-wide surface water monitoring program, education, outreach, and stewardship.
This spring, Watershed Specialist Matt Barr and volunteers have been in the field at 18 sites conducting surface water monitoring. The process involves collection of macroinvertebrates — tiny creatures without backbones, which are large enough to be seen with the naked eye. They live among stones, logs and plants on the bottom of streams, rivers and lakes, and they are good indicators of water quality.
The data that is collected is compiled into an Annual Streams Report that will be published in December.
See the surface water monitoring process up close in this video of Matt, Director Kelly Stagen, and Associate Director Alan Sweetman on Shohola Creek.