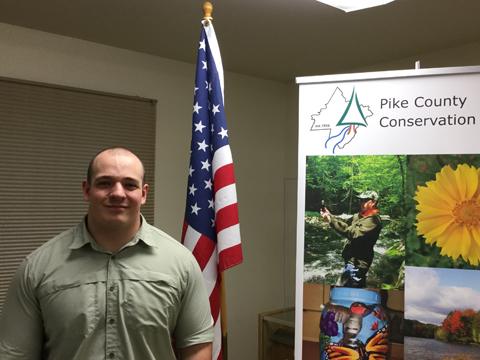 Jeremy Oettinger Named Resource Conservationist
Jeremy Oettinger joined the Conservation District staff in June as a Resource Conservationist. He is a lifelong resident of Hawley, and a graduate of Wallenpaupack Area High School. He holds a Bachelor of Science degree in Biological Engineering from Penn State University, with a focus on Natural Resource Engineering and a minor in Environmental Engineering.
Jeremy has been a Project Coordinator with The Energy Action Awareness Movement, in Honesdale, where he conducted home energy assessments, helped to educate homeowners about sustainability, and managed a team of interns. He is also an Event Associate at The Cooperage Project.
Jeremy is a power lifter, and served as a Student Coach of Penn State Powerlifting at University Park.
Through his work at the Conservation District, Jeremy looks forward to applying his skills on practical projects that can make a positive impact environmentally.