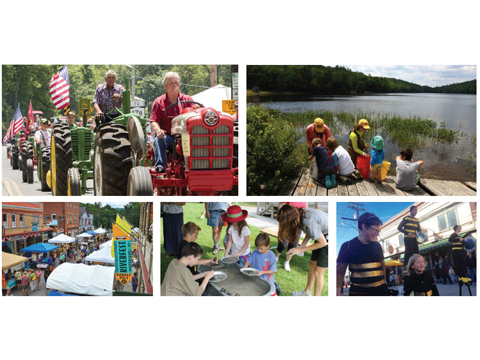 New Report Highlights Emerging Economy of the Upper Delaware Region
People living and working in communities along the Upper Delaware River are creating a sustainable and vibrant future for our region. People such as Proprietor Katharine Brown of Fox Hill Farm Experience and Forester Josh Flad of Green Leaf Consulting Services, among others.
Recently, the National Parks Conservation Association and partners released the report "Making Connections: Roots of Prosperity in New York and Pennsylvania's Upper Delaware River Region," which highlights the stories of these people, and the emerging economy they are building, anchored by the Upper Delaware Scenic and Recreational River.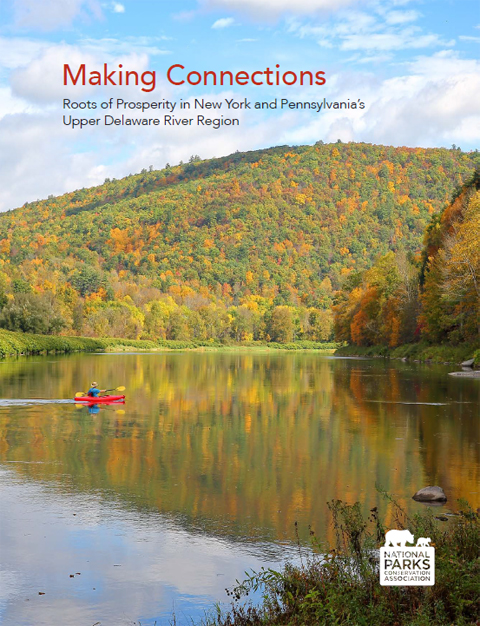 "We commissioned this report to spotlight some of the exciting, inspirational efforts underway by community leaders, and their recommendations to shape the Upper Delaware River region's future vitality," says Theresa Pierno, President and CEO of the National Parks Conservation Association.
"Many build on the region's history of offering 'pure air, pure water, pure milk' as promoted in the late 19th to mid-20th centuries. Others leverage a 'sharing economy' for the shared benefits it provides. And some are rethinking traditional activities to be more compatible with the fresh air and clean water residents and park visitors alike cherish."
Future Vitality
According the report, "As we forge the future of our region, many of us are eager for economic development that maintains our traditions, enhances the natural beauty and ecological integrity of the landscape, and creates today's version of vitality in our hamlets and small trade centers."
Recommendations from local leaders cover areas such as forestry, farming, tourism, civic engagement, real estate, public lands, and recreation management.
The report was funded by the William Penn Foundation. It can be downloaded from the National Parks Conservation Association website.