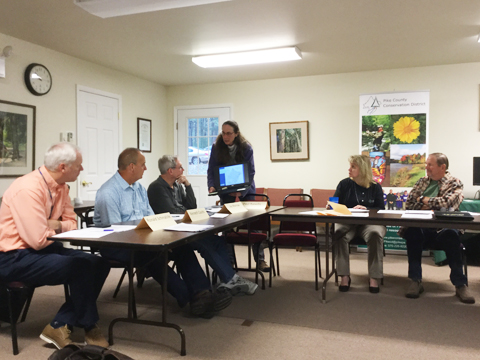 Groundwater Network Report
Pike County Conservation District recently completed monitoring of 20 local groundwater well sites over a 10-year period. Data sheets were provided to the US Geological Survey for continued entry into the USGS's Pike County Well Network.
The USGS reviewed the data and, on a preliminary basis, evaluated the groundwater-level network with respect to the potential to show valid long-term trends, drought, and groundwater-to-surfacewater relations.
USGS Hydrologist Lisa Senior presented the final report at the Pike County Conservation District Board meeting in October 2018.
The final report, as well as water level data, is available on our Water Quality Data page.