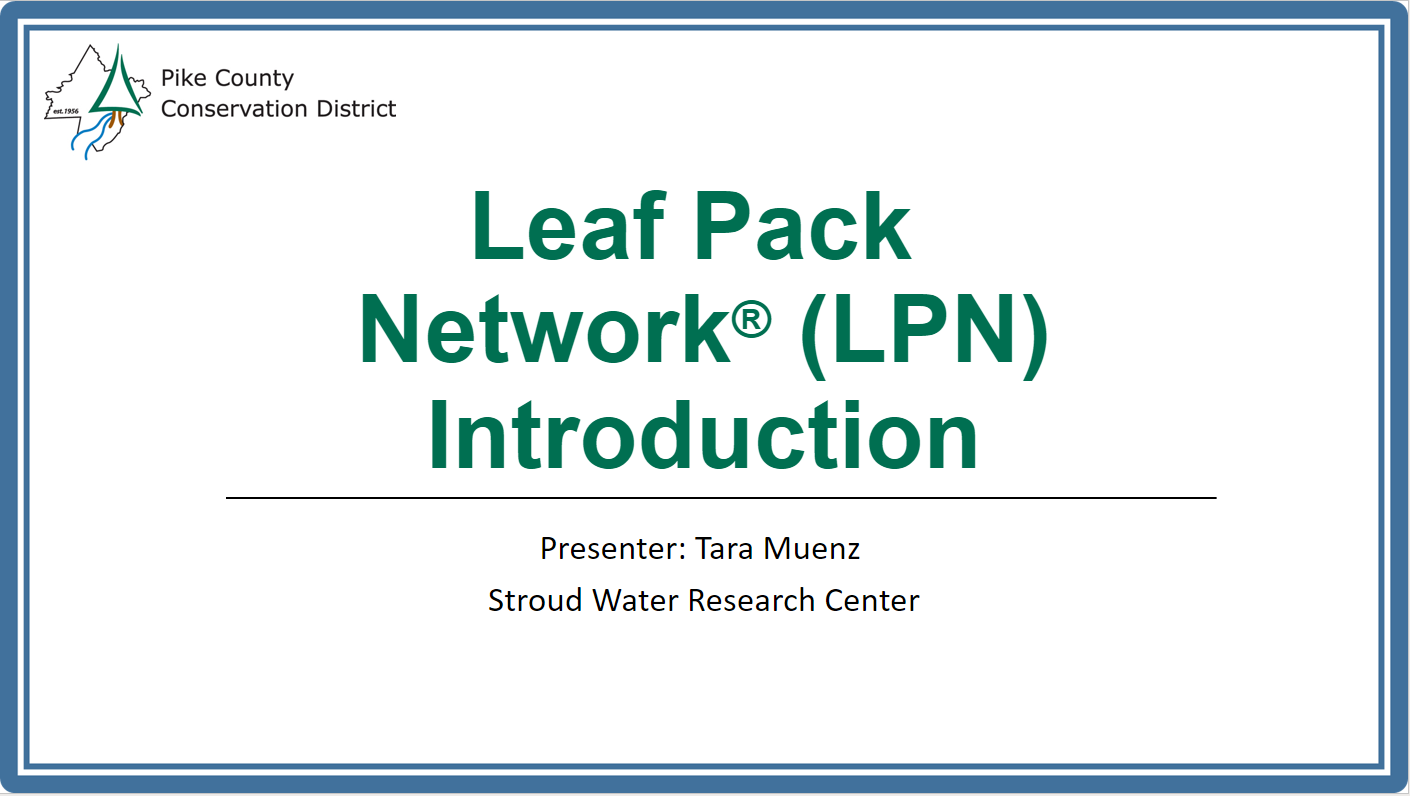 Introduction to Leaf Pack Network Webinar Now Available
Introductory webinar from Tara Muenz, Assistant Director of Education and Leaf Pack Network Administrator at Stroud Water Research Center. In the summer of 2021, Pike County Conservation District will be conducting a Leaf Pack Network Exploration. To find out what that means, and how to participate, watch this introductory webinar!
Follow us on Instagram and Facebook, or check back here to see our Watershed Specialist, Rachel Posavetz demonstrate this activity.