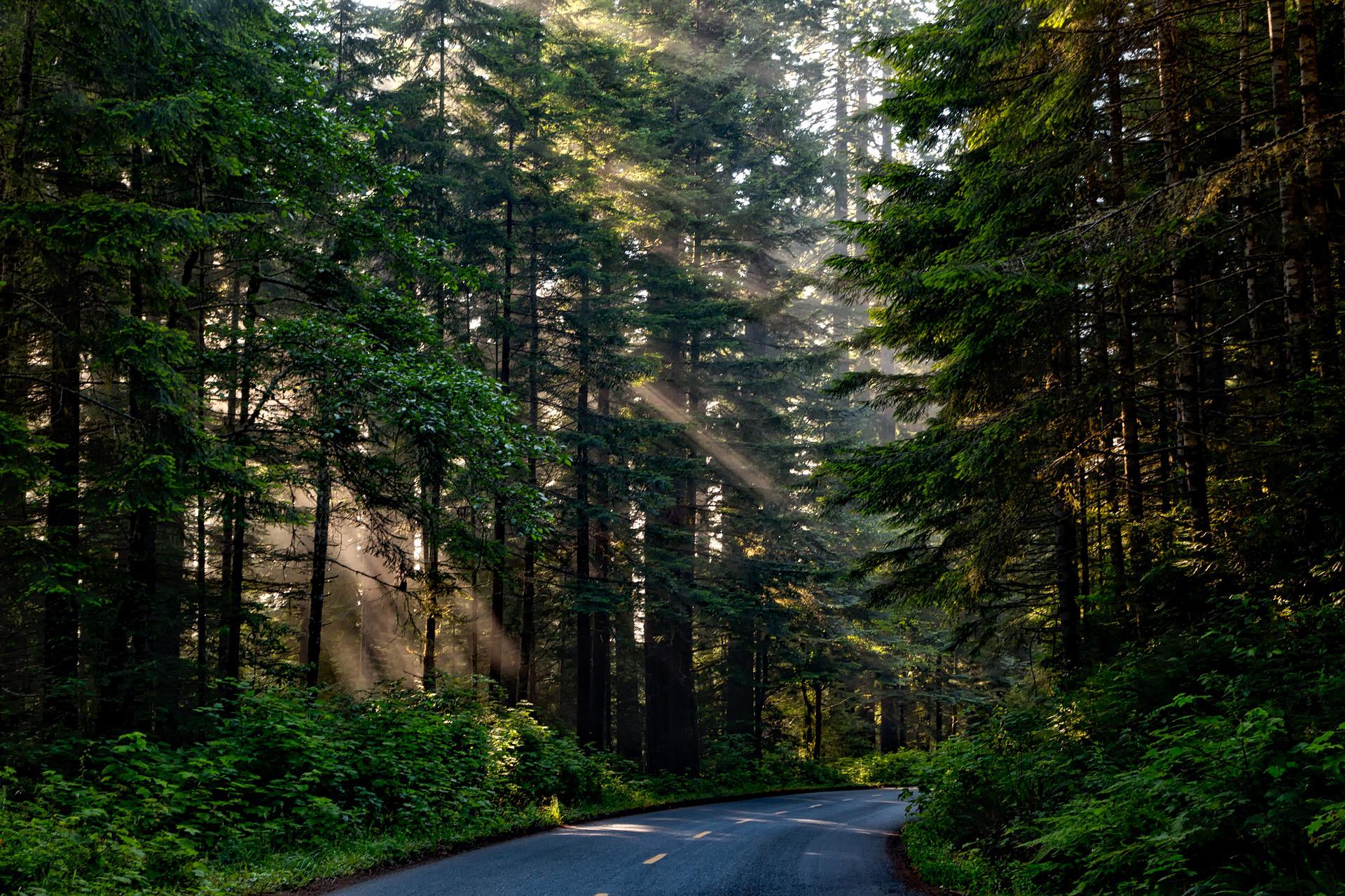 The Link Between Forests and Healthy Watersheds
Pike County has about 1,800 miles of streams and more than 10 watersheds that all lead to the Delaware River. Almost every stream in Pike County is considered high quality or better. How can we protect our stream quality in this quickly developing world? One approach is to protect our forest lands and plant more trees where possible.
What do trees and healthy waters have to do with one another? Penn State Extension has an article on just that, focusing on the variety of ways that trees and forest areas impact our watersheds. The article touches on several impacts of an increased number of trees including pollutant filtration from water as well as slowing the flow of stormwater to our streams. According to the article, in one year a single mature evergreen can intercept more than 4,000 gallons of rainfall! This interception of rainwater can help slow impacts from large rain events, preventing excess erosion and runoff from polluting our waterways.
Pike County is also fortunate enough to be home to over 120,000 acres of federal and state lands. These lands are open to the public and mostly forested for uses such as hiking, biking, birding, etc. As more frequent, heavy precipitation events occur it is important that we protect these forests. If one evergreen can intercept 4,000 gallons of rainwater per year, think of what 120,000 acres is doing for us! As a landowner, practicing responsible forestry and management practices can make a big difference. There are also many resources available, such as the Keystone 10 Million Trees Partnership, for landowners to add trees to their yard or streamside property at little to no cost. Just one or two trees can help make a difference!
To view the article and learn more visit this link: The Role of Trees and Forests in Healthy Watersheds (psu.edu).
There is also a pre-recorded webinar available here: Stormwater Management – The Role of Trees and Forests (psu.edu).