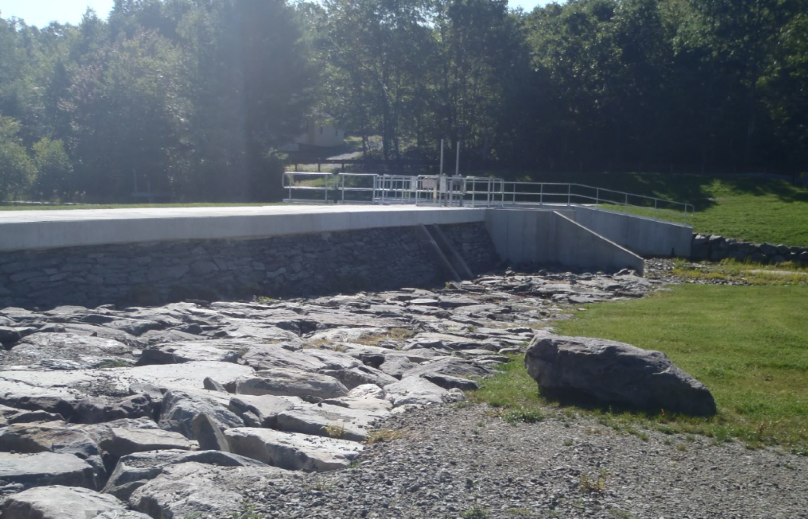 Notes from the Field: Dam Safety
Pike County has many beautiful lakes and ponds, some formed by the glaciers and others have a dam of some sort to impound the water. The integrity of a dam is of the utmost importance for the safety of those who live downstream. You may have noticed in the past few years, many water bodies being drawn down in order to repair, replace or remove its dam.   The Pennsylvania Department of Environmental Protection, Division of Dam Safety, provides the following information regarding dams. Dam Safety continually reviews the hazard categories (impact to the downstream residents, property, etc. if it were to fail) for dams to determine if they are in compliance with current regulations and notifies dam owners to address any deficiencies. The hazard categories are from 1 thru 4 with 1 or 2 the most stringent and 4 the least. Some of the most typical deficiencies requiring an upgrade to a dam, are:
Inadequate spillway capacity (spillway not big enough)
Inadequate dam stability (dam structure is not stable under required flows)
No functional drawdown mechanism (no way to drain the impoundment)
Seepage issues (uncontrolled flow through/under dam structure)
No emergency action plan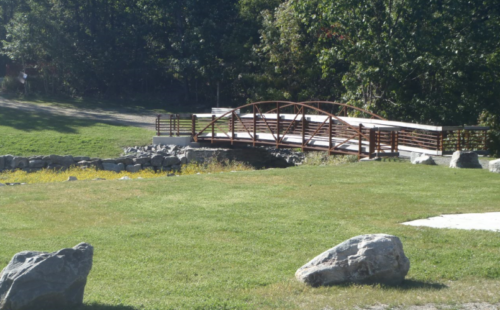 A common perception that a dam has been there for many years with no issues is one of the most difficult items to overcome. Dams are man-made engineered structures that require aggressive maintenance, routine inspection and at some point, significant rehabilitation work to ensure their safe operation. Most dams in PA are well over 50 years old and it was commonplace to assume a useful life of 50 years. Increased residential/commercial development downstream, an increase in storm intensity and flash flooding in recent years has changed a dams hazard classification and taken a toll on older dams that have outlived their design life.
A much-loved lake that recently had its dam replaced is Pecks Pond. Built in 1906 for recreational use by the PA State Forest Commission (now managed by the Department of Conservation of Natural Resources (DCNR)), the former dam was 170 feet long and constructed of earth, stone masonry and concrete. Pecks Pond is fed by springs, Tarkill and Maple Creeks and numerous unnamed tributaries. It also contains a large glacial lake bog on its eastern shore. Pecks Pond is home to many diverse species some of which are listed as endangered or threatened.
The Pecks Pond dam project was started in September 2016 and was completed in July 2020.