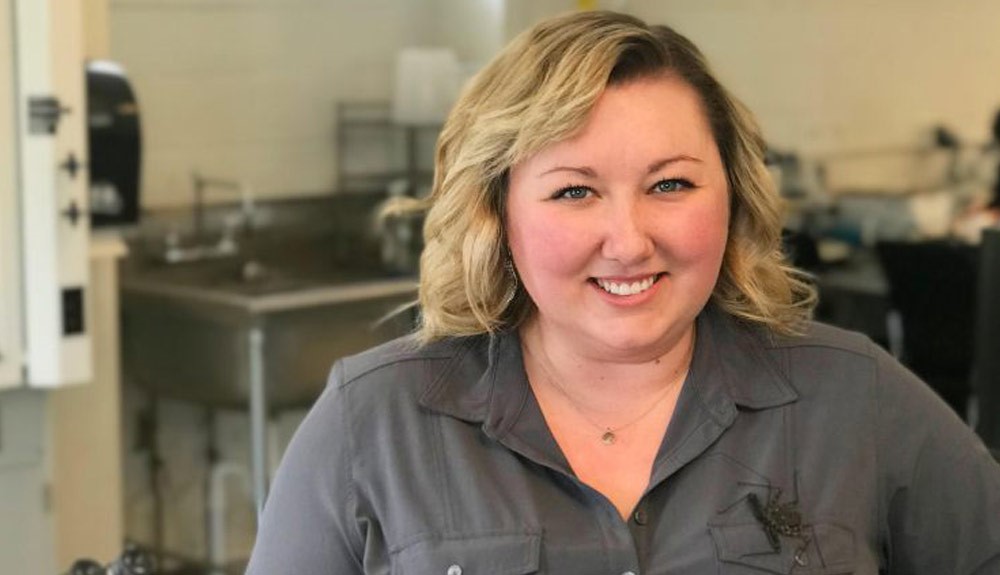 Conservation District Welcomes New Communications Coordinator
In September, Devan George joined the conservation district staff as the new communications coordinator.
Devan is a native of Honesdale, PA and a graduate of Wayne Highlands School District. While in grade school, Devan volunteered with and learned from many local environmental organizations, such as NEPA Audubon, S.E.E.D.s, and Lacawac Sanctuary. These interactions sparked a lifelong passion for the environment and inspired Devan's career plans.
Devan earned a B.S. in Environmental Conservation and Sustainability from the University of New Hampshire. She then went on to University of Delaware to earn a Master of Science in Entomology, graduating in 2018. Her thesis research focused on a parasitoid wasp of emerald ash borer, with field research based in northern Maryland.
Before working for Pike County, Devan worked for the United States Department of Agriculture, in their agricultural research service, Dow AgroScience as a research and development intern, Cornell University as a summer researcher and Lacawac Sanctuary as an environmental educator.
"I learned to love conservation and natural resources in this area, so it is wonderful to move back and be able to help spark that passion in the next generation."
In the photo above, Devan is holding a Tailless Whip Scorpion (shoulder) and a Flat Rock Scorpion (hand).