Updated as of May 21, 2020
The Pennsylvania Department of Conservation and Natural Resources (DCNR) Division of Forest Pest Management will not be conducting a Gypsy Moth spray suppression program for private lands located in Pike County in 2020. DCNR survey results indicate a low number of new Gypsy Moth egg masses.
A lack of sightings and complaints also indicate that numbers of egg masses and/or caterpillars have been reduced. DCNR will continue to monitor Gypsy Moth defoliation and populations throughout 2020 and into 2021.
Additional questions regarding the Gypsy Moth, the insecticide or this spray suppression program can be directed to:
Pike County Gypsy Moth Coordinator
556 Route 402
Hawley, PA
T: 570-226-8220
email: pikecd@pikepa.org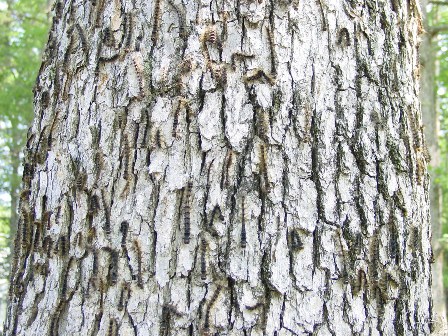 Related Info:
Tent Caterpillar vs. Gypsy Moth
Early Life Cycle of the Gypsy Moth
Homeowners Guide to Gypsy Moth Management
Entomological Notes on Gypsy Moth
Bt Insecticide Information Bulletin
Gypsy Moth Aerial Sprayers List